How Dome's Antenna London Salon was the heart of the hair industry.
Simon Forbes opened Dome's Antenna London salon 40 years ago from today.
Now hailed as a creative genius, he managed to change the world of hairdressing and introduced a brand new service, commonly accepted nowadays.
Hair Extensions
Initially, hair extensions were hailed as radical and only for the youth market and very much thought of as a passing fad. How wrong his critics have been proven.
After researching the market he dismissed human hair which needed to be glued into the natural hair, due to the damage it causes to the natural hair and the medium of already chemically processed hair not giving the lustre and gloss. Likewise, all the synthetic hair on the market was either over-processed or cheap Barbie Doll like hair.
However, he was equally passionate that he needed to create a new product that was ethical and sustainable and allowed clients to have the hair they've always wanted.
"For hairdressing, the Antenna London salon was the equivalent to the Lost Generation's Shakespeare and Company in Paris during the 1920s. We had our own Hemingways, Fitzgeralds and Steins regularly visiting the Salon seeking inspiration from the very best."

Simon Forbes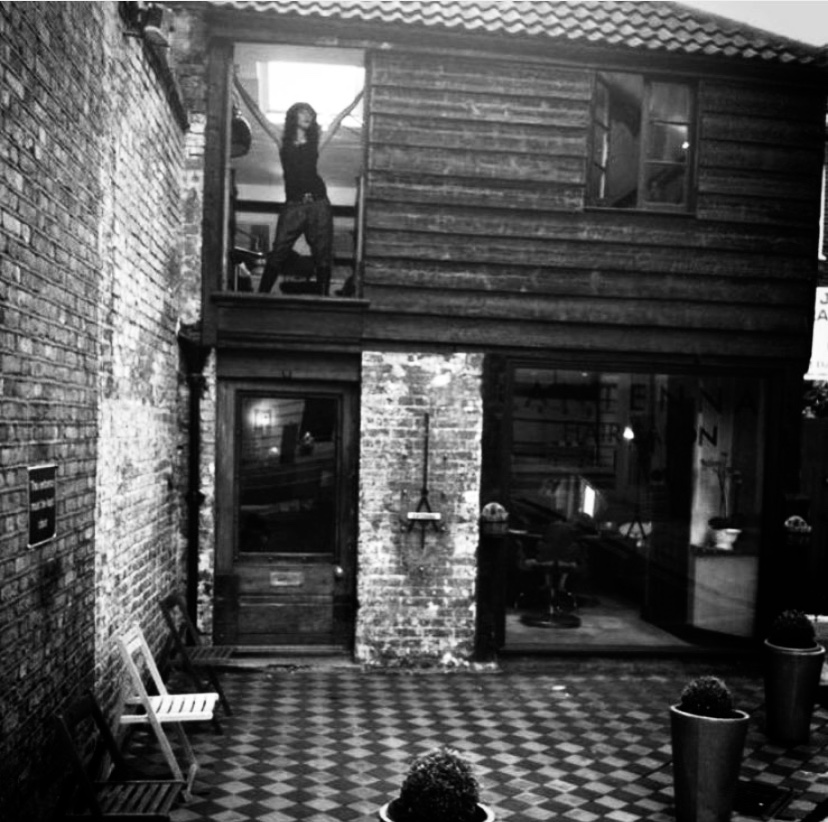 Monofibre Hair Extensions
Simon set about working with factories to produce Monofibre. This product has become the global number one in synthetic hair, even though it is acrylic. It is incredibly versatile, the colour never fades, and non-porous, enabling tints to be applied to the roots of the natural hair, without any damage. Heat can be used on it although many people believe it can't. Straighteners up to 130C will not damage it.
To this day people still refer to Monofibre extensions as Antenna hair extensions even though they are manufactured and distributed under the Dome brand. It must also be noted that Monofibre is completely different to that of monofiber braiding hair. In previous years, the best selling colors have been mw05, mw02, mw16, mw25 and mw23.
Best Products for Hair Extensions
Aftercare Products were also introduced — shampoo, conditioner, Daily Care Spray and a professional soft hair brush were also created to enable a client to keep their extensions in tip top shape.
Antenna London also introduced to the modern world styling products such as the first pomade in the UK, Petro White and the revolutionary Blue Spirit Hair Gel. These were throwbacks from the fifties in the USA but made with modern day ingredients. How many times did the stylists in the salon get asked: "what is pomade used for?" That seems incredible today!
A Pioneer
It seems extraordinary what an impact that unusual London salon has made globally on the way we look today and thank goodness for Simon's stubborn determination and resilience in the face of much criticism he carried on with his dream.