An Antenna London tale: Sir Michael Parkinson, Boy George & Cher
Sir Michael Parkinson is very much in the news at the moment and it brings back some amusing memories when he was involved with Antenna London and Simon Forbes.
Boy George & Cher
The first anecdote took place one Saturday afternoon before his coveted Saturday evening show which was shot live. It happened that his two major guests that night were Boy George and Cher.
George had booked into Antenna for a mid-afternoon appointment to have a tidy up on his extensions for the filming. However, there was also a walk-in that day, being Cher.
Simon quickly ushered Cher upstairs hoping that when George arrived he could stay downstairs, so the two wouldn't bump into each other. Cher wanted to have her first set of Monofibre Hair Extensions, and, of course, not being the basic clip in extensions, the appointment was going to take at least a couple of hours.
Boy George arrived at his designated time and Simon rushed downstairs to tell him that Cher was upstairs having her Monofibre being applied. He wasn't happy that they were both having their hair done before the programme so decided he would go and have a cup of coffee and come back later on.
The poor stylists doing Cher's hair had to turn around the application her hair extensions at a rate of knots. They certainly learned more than just how to style hair extensions that day!
When Cher left, George could see her go, he then rushed in and again the stylists had to work quickly to get his hair done. How could Antenna be responsible for ruining the timing of the filming for the Great Parky Show.
As consummate professionals, they finished George's extensions and off he fled to the studios.
Later that evening Simon and his stylists watched the programme, awash with the hair enhancers, knowing what had just taken place in the previous five hours.
The 80s Fashion Scene of London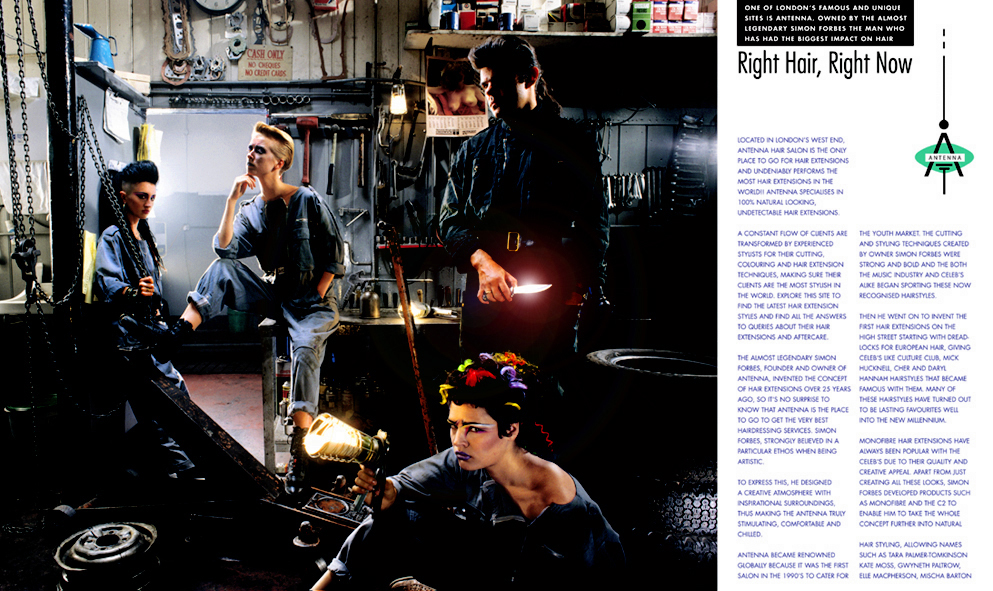 The next time Parky came in touch with Antenna London was when he was filming for Australian TV and he was to do a piece on Antenna, exploring how influential the salon was as the fashion hub of London.
When he arrived with the crew, there was a famous client sitting having her hair done and she did not want anyone to know that her Monofibre Extensions were not her true hair and insisted that she was not filmed. As a result, there was some discussion about who Parky could actually interview.
He picked on a high profile Headhunter who was wearing colourful full braids, and he was totally dumbfounded to the replies he got to his questions. When he asked her how did people take her seriously her reply was that the colour of her underpants did not affect the working of her brain, any more so the colour of her hair!
He had a wonderful afternoon and even refused to go off with the crew for a break as he wanted to hang out and chat to the array of creations taking place across the salon.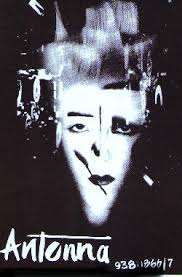 Explore our collections of hair extensions that can be styled | Hair extension aftercare products | Tools to input hair extension (Dome's C2) | Monofibre JNR tape weft hair extensions